Albany Rescue Mission Celebrates 25 yrs of service

If you would like to share this article with someone offline you may click
HERE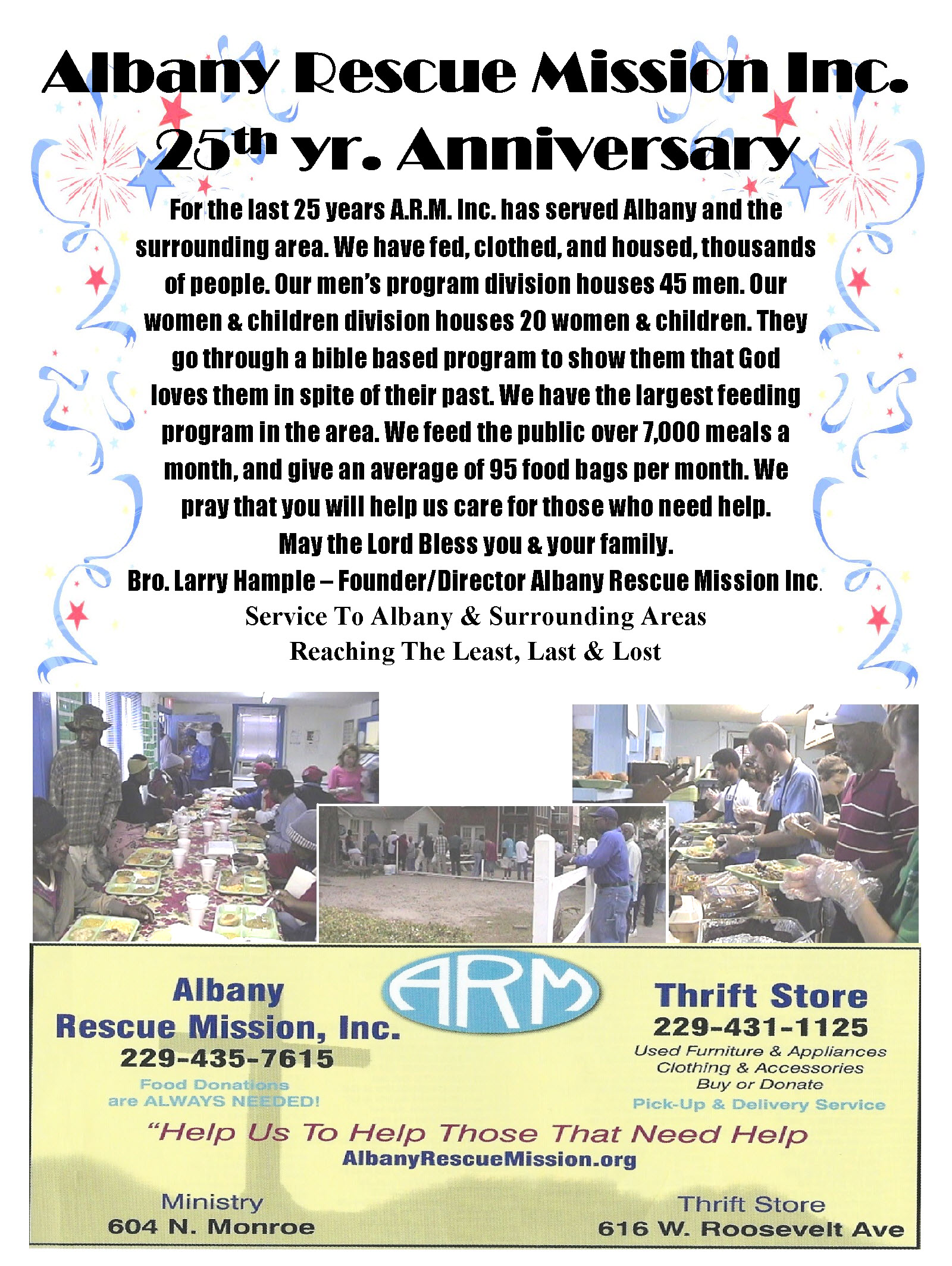 If you would like to have a copy of our 25th anniversary flyer to share offline, you may click

HERE




----------------------------------------------------------------------------------------------------------------------------------------------------------------------------------------------------------------------------------------------------------------------


Albany Rescue Mission Recieves Proclamation for 25 yrs of service
The Albany Rescue Mission would like to thank WALB & The Albany Herald for the coverage of our 25th Anniversary, and to Mayor Dorothy Hubbard for the Proclamation she presented us with. We are truly greatful for all of our donators who see The Lord's vision in us. We are extremely hubble to our Lord and Savior Jesus Christ for sustaining us these 25 yrs.




1st Mission Man: A Success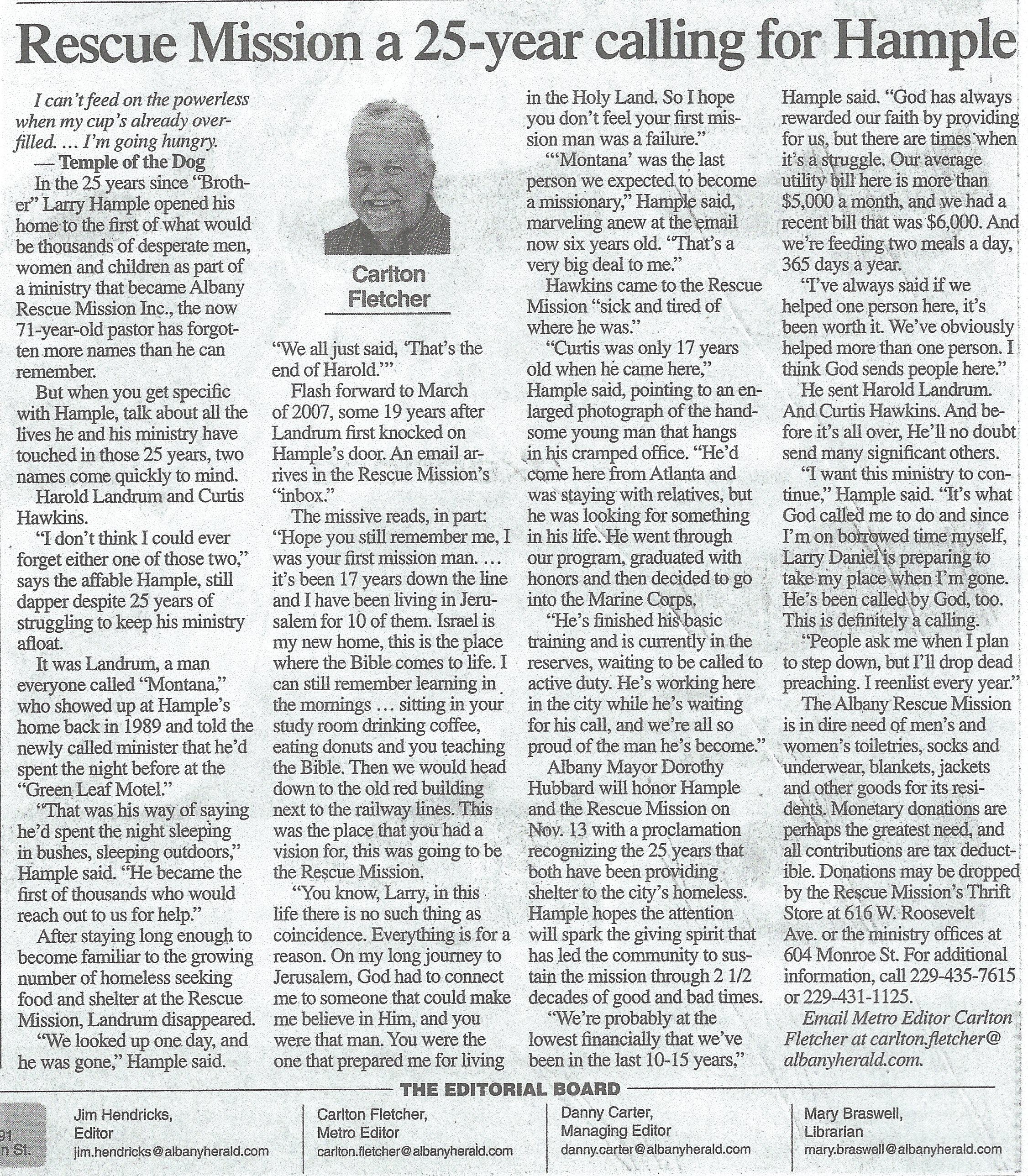 Cumulus Can-Do Food Drive
Thank you to each and everyone of you who came out and participated in our Can-Do Food Drive. We raised 6000 lbs of food!!! Also, congrats to Air Pro who won the competition with bringing in 2177 lbs!! We couldn't have made it thru our upcoming holiday season without each you, Also Thanks to Cumulus and Winn-Dixie for making all of this possible, we had a fun time working with all of you and look forward to doing it again next year.